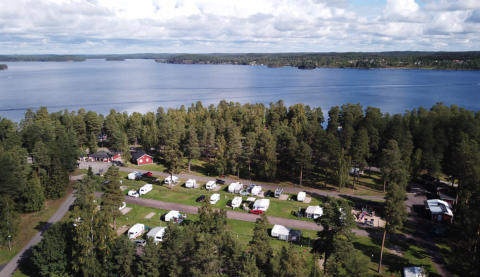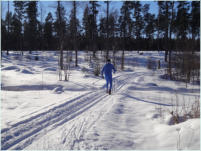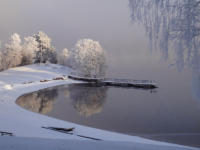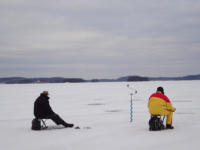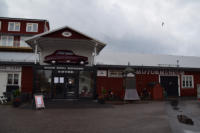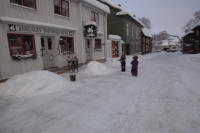 During wintertime there is also plenty to do and explore.
How about ice skating on the beautiful Sommen lake. The
lake has a surface of 125 km2 and has 365 islands. You
can make great trips and relax on one of the islands.
Of course nature ice is not guaranteed, but you can always
go to the indoor skating hall and the Bandy skate court
When snow has fallen you can make a country ski trip in
the Illern nature reservate.
There is a trail of 8 km, one of the longest trails in the
region.
The trail is illuminated till 20:00 hours, so the shorter days
don't have to impede your favorite sport.
Did you know that the shortest day in Tranås has only 75
miniutes less daylight as in till exempel Holland?
At approx. 20 minutes driving from the campsite is the ski
area Asbybacken. There are 2 lifts and 3 trails. One is
specially suited for snowboarders. The longest trail is 425
meters. With friendly prices and good facilities here you can
perfectly show your tricks. It is also very nice to grill some
sausages on one of the grill places in the snow.
For many people a new challange is ice fishing. When there
is enough ice on one of the lakes you can make a hole with
an ice drill and try to catch you meal with a small fishing
rod. It is an exciting and special way of fishing which also
gives you the opportunity to enjoy nature.
But please be aware of the thickness of the ice!
There is plenty to see for hikers as well. From the campsite
you can walk straight into the woods or along the Sommen
lake, which is absolutely beautiful during winter time. The
Illern nature reserve is an illuminated walking and cross-
country skiing area.Or enjoy the lovely park in Tranås which
you can combine with the nice illuminated mainstreet. Here
you can have a nice "Fika" (coffee with a something
delicious to eat) at t.ex. Linds Bakery.
The Skullaryd moose park is also open during winter time. It
is a fantastic park where you can observe the moose and
even feed them. You will only experience how big a moose
is once you are standing next to him. A moose has a head-
trunk length till 290 cm, a shoulder heigth till 220 cm, a
weight till 800 kg and horns till 2 meters big.
More info on http://skullaryd-algpark.se.